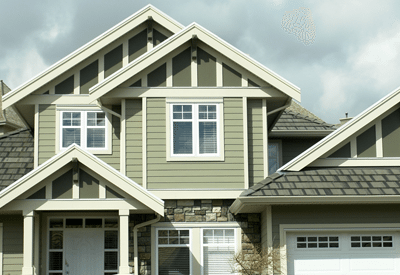 Two things that are vitally important to the health and appearance of your home are siding and gutters. At Roof One LLC, we are experts at installing both.
Transform the Look of Your House With New Siding!
If you have exterior damage on your home, replacing the siding can seal your home from the outside elements. You might also have an older home and the siding or other material previously used are taking away from the value of your home. Nothing can improve the curb appeal of your home faster than new siding! 
Unfortunately, not all siding and siding installers are equal – and poor quality siding or poorly installed siding can lead to a whole host of expensive problems that turn your attractive home into an ugly money-pit. We have a team of expert installers that will assess your needs, create a custom quote, and present you with material and color options to best meet your needs. 
Being professional siding contractors in Springfield, we install siding that not only looks great but also serves as a stout defense against harsh weather and insects. 
We offer a wide variety of siding, including 3-6.5 inch widths, Dutch lap, traditional, smooth, wood grain, insulated siding and specialty siding. We also offer a team of installation experts who will work hard to ensure you get the look and protection you desire.
Protect Your Roof From Excess Water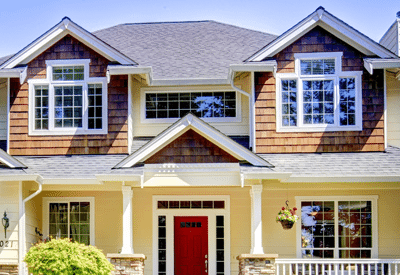 Gutters and downspouts are important for protecting your roof and landscaping from excessive water. In addition to making sure your roof is fully functioning and protecting your home, we also provide gutter installation services. 
We will make sure you have a gutter system that is installed correctly and provides protection from excessive water drainage, which can potentially cause foundation issues and water damage to your home. 
To schedule a free inspection of your siding or gutter system, contact us now.