The Midwest is prone to unexpected storms with excessive rain, wind, or hail. Hail damage is difficult to assess without climbing on your roof and looking at the shingles. Even small hail spots can create vulnerabilities in your roof that may be prone to allowing water through to the interior of your home. The team at Roof One LLC will provide you with a free inspection to assess the storm damage. 
When your roof and property have been damaged by hail or strong wind or some other element of a harsh Midwest storm, make sure to use a LOCAL, established storm damage restoration company to handle the insurance repair/replacement construction. 
Roof One LLC can provide the following:
Initial storm damage roof and property inspections – Our inspectors have been trained to determine if your property has been damaged by hail or wind.
Tarp or perform temporary repairs prior to your insurance carrier adjuster's inspection
Detailed storm damage roof repair and/or replacement estimates for you to provide to your insurance carrier – this will include any local code improvements that are required for construction.
Assistance with Mortgage endorsement information
Quality, proper, and timely construction
Prepared final completion information after construction to send to your insurance carrier.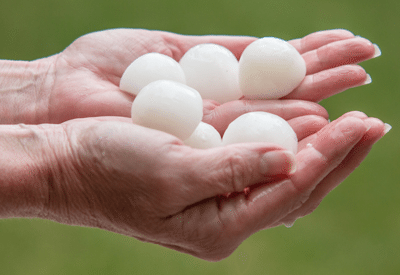 Roof One LLC is ready to help and is prepared to assist you immediately following a storm to ensure that insurance repairs are completed not only the right way but as quickly and conveniently as possible. Our team of roof installers are ready to help you keep your home and family dry even in a difficult time!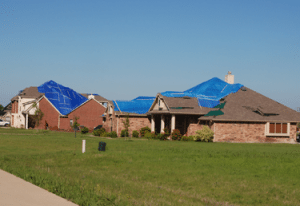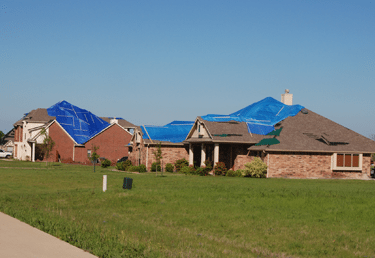 Not sure if your roof will qualify for coverage, call us for a free inspection for storm damage roof repair. We'll give you our expert opinion and we'll make you feel comfortable that you are in good hands with Roof One LLC.
Contact us now to schedule your inspection.